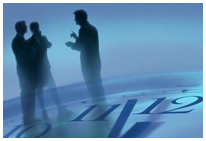 Engineering Works enjoys a distinct reputation in manufacturing of plastic extrusion machinery. Over three decades of hands on experience in manufacturing plastic processing machinery has empowered it with rare skills & the company is today considered a specialist in its field.
Looking back at the past decade with satisfaction at what Spark Engineering has achieved is the last thing we'd ever spend time on. Complacency has never been our style, but we do constantly make an honest appraisal of our performance, to check our weaknesses and strengths, evaluate the opportunities and threats. It helps to build on our strengths and opportunities for the exciting journey that lies ahead.
In the fast growing competitive and turbulent market of plastic extrusion machinery, Spark stands out as a growth-oriented and a progressive company. Spark recognizes that the needs of the plastic manufacturing industry are techno-driven, and that state-of-art design, configuration, raw materials, and applications for new products call for advanced technology, know-how and continual innovation.
We have pledged to offer only the very best to our customers and our business associates. Our customers have come to expect the finest from us. And only one word encapsulates this success – Commitment. Our commitment to continuous improvement and setting up R & D measures has allowed for process improvements which continue to expand the capabilities of our machinery.
To achieve and maintain our own benchmarks, we have been able to go the extra mile, thanks to the efforts of our people. We have attracted the finest talent, and given them the environment to perform, which they have done – handsomely.
As usual, we are not resting on our laurels. There is a sea-change taking place around us—new opportunities have opened up in global markets which have to be exploited. In keeping with these opportunities, we are venturing in a focused manner, and also simultaneously strengthening our traditional base and consolidating our presence. We also welcome inquiries for representative and joint venture proposals from all over the world. At Spark, the pursuit of excellence transcends the barriers of time and place. Indeed, an exciting dimension of the new millennium beckons, rich with promise.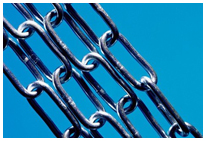 The company lays special emphasis on quality. It strives to provide high quality products. The company has a team of skilled and dedicated employees that keeps strict vigilance on the entire manufacturing process. Every member of this team is an expert in his/her area of operation that assures best of the products.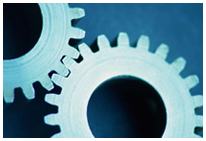 The company has a very modern machinery shop with quality control machinery and equipment. These modern machinery are of great help in delivering on time.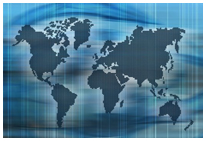 The company has a huge list of clients. The huge client base spread across the globe has been created over the years and today we are exporting to countries like Dubai, Sharjah, Greece, Camaroon, Yaman, Algasa, Bangladesh, Mauritius, Mali, Saudi Arabia and Kenya etc.